the opportunity
Through a partnership with the School District, OGS is looking to attract, develop and retain the next generation of the workforce that will help students establish a successful career path with the State and help the State with much needed new employees.
Students can compete for Student
I
nternships
with OGS that provide paid ($11.50/hour), part-time employment (15-20 hours) during non-school hours that let students apply concepts and skills learned in the classroom in actual work environments. Examples of available Student
I
nternships
include, but are not limited to:
• Facility Operations – carpentry, plumbing, electrical, utilities
• Media Services, Communications, Graphic Design
• Finance and Accounting
• Drafting, Engineering, Construction Management
• Interior Design, Space Planning
• Visitor Experiences – tour guides, Art Conservation, Gift Shop (Retail)
• Event Planning and Management – concerts, special events
Powered by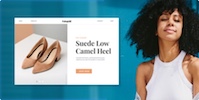 Create your own unique website with customizable templates.