​BUSINESSES AND COMMUNITY ORGANIZATIONS
Work Based Learning provides students with opportunities for instruction in both academic and occupational skills, career exploration, and guidance in identifying employment and educational goals. Students have the opportunity to connect what they learn in school with work-site application to enable a smooth transition into the workforce and/or education beyond high school.
Benefits for Employers
• Offers a source of skilled and motivated future employees
• Provides an opportunity to prepare and train future employees
• Reduces the costs of recruitment and training
• Improves employee retention
• Offers an opportunity to provide community service
• Increases employee visibility in the educational community
• Encourages involvement in the curriculum development process
• Meet contractual and legal obligations for affirmative action and equal employment
How can we get involved?
Share Your Expertise & Experiences With Us

We give our students a taste of the real world but you are the real world. Come visit us and share your expertise and experiences with our students or invite a class to your place of business. Our doors are always open and a pot of coffee is always brewing.

Host a Student for a Work Based Learning Experience

Students need real-world experiences. We will work with you to set up a work based learning experiences for a student on your terms. Seniors who are in the final course of a program of study Click here for a brochure.

AHS Business Alliance

Please contact us for more information on the AHS Business Alliance and how you can help support AHS and our students.

Forms and Documents
Powered by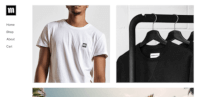 Create your own unique website with customizable templates.